Welcome to the website for the Viridex RF. The Viridex RF is a product developed by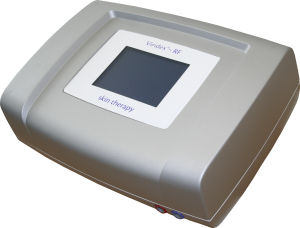 F Care Systems, and offers the ultimate radiofrequency solution for the treatment of telangiectasia, veins associated with rosacea, cherry angiomas, fibromas, age spots, wrinkles and stretch marks.
This website offers information on different treatments using the Viridex RF as well as videos showing these treatments. Please do not hesitate to contact us if you wish to receive more in-depth information or to sign up for our newsletter.
The medical products developed by F Care Systems are CE (European Conformity) and FDA-USA (510K) certified. Furthermore, the company holds ISO 9001 quality certification and the ISO 13485 medical device manufacturing quality certification.